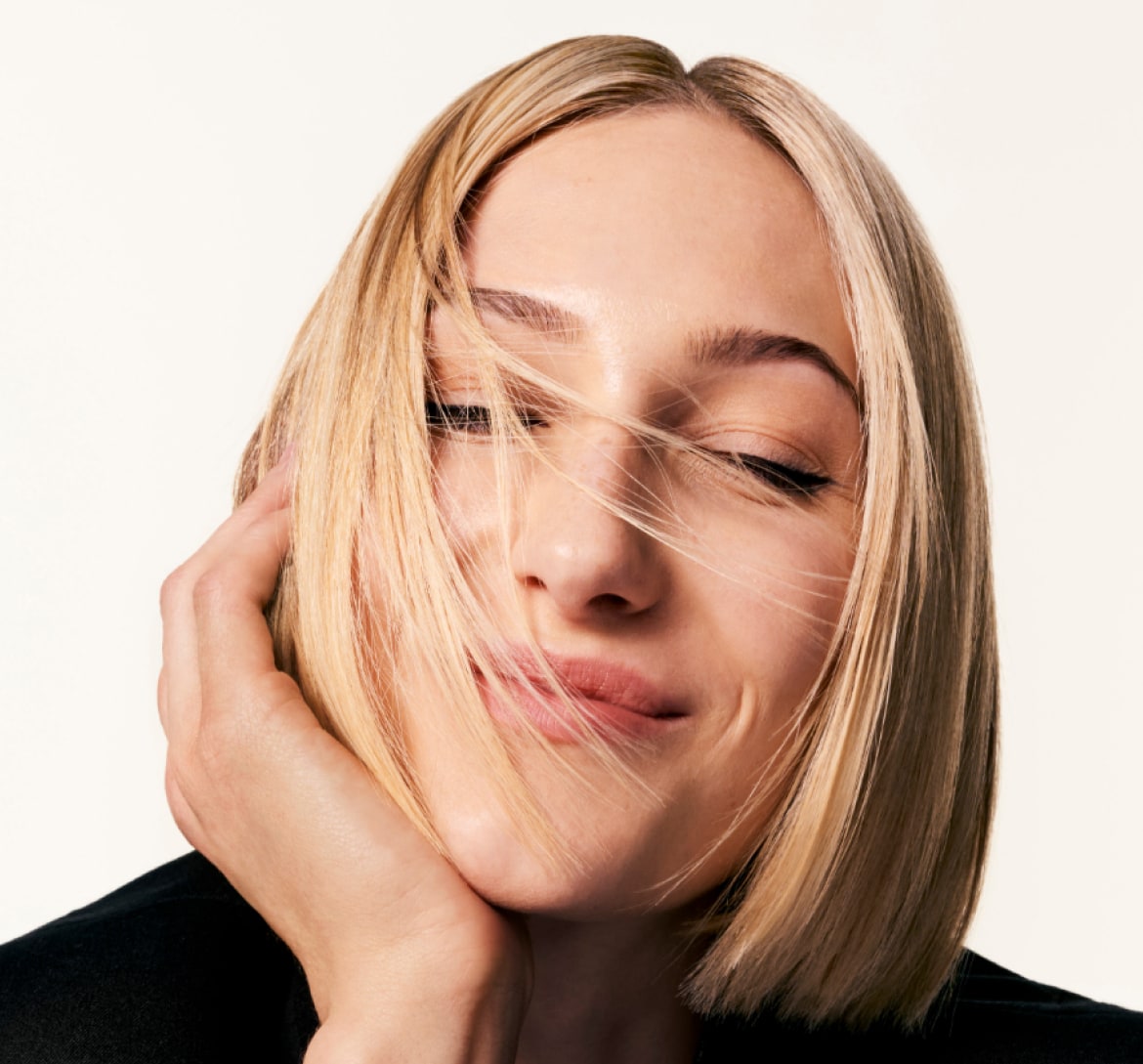 Building Bonds. Building a Better Tomorrow.
At OLAPLEX, we believe our responsibility extends past building better hair. We're investing in reducing our environmental impact and supporting our ever-growing community.
Environmental
Good for Your Hair, Good for the Planet
We believe our impact should extend beyond hair repair. We have a responsibility to create quality products while creating as little harm to the planet as possible.
Repair From Within
Our cruelty-free, non-toxic formulas promote wellness in your hair without threatening the environment. OLAPLEX is proud to be free of Parabens, Sodium Lauryl Sulfate "SLS", Sodium Lauryl Ether Sulfate "SLES", Phthalates and Phosphates.
Reducing Our Carbon Footprint
Through limiting our secondary packaging and partnering with Ecovadis to assess the sustainability practices of our third party manufacturing and logistics providers, we're proud of the steps we are taking to reduce our environmental impact.
91MM
Gallons of water saved
56M
Pounds of Greenhouse Gases eliminated
Between 2015 to 2022 • As of Dec. 31, 2022 • 10-K 2022
Social
Uplifting Small Businesses
We're passionate about investing in our hairstylist community and helping their business to grow alongside ours. We've developed programs to aid in their success, such as our Affiliate Program, that allows our stylists to generate income without incurring additional costs of carrying product in their salons.
98%
Of our stylist community is made up of small businesses
Creating a Workplace that Reflects Our World
We want our work force to reflect our diverse and talent community of stylists and consumers. Our Diversity, Equity, and Inclusion (DEI) efforts focus on creating a work environment centered in inclusion and acceptance.
76%
Of our employees identify as female
45%
Of our employees identify as non-white
90%
Of our employees feel that we have an inclusive work environment
As of Dec. 31, 2022 • 10-K 2022
Charitable Donations
In March 2022, we introduced the Shopping Gives program to our website. Shopping Gives is a charitable initiative whereby we donate $1 for every order that a retail or professional customer buys, at no additional cost to the customer. Customers can choose from a list of causes to benefit from their purchase.
Diversity, Equity, and Inclusion
We believe it is important that our employees reflect the diversity of our hairstylist and consumer community. Our Diversity, Equity, and Inclusion ("DE&I") initiatives focus on promoting a workplace of inclusion and acceptance. In January 2021, we established "DE&I Champions," which is a small group of employees who reinforce our collective commitment to foster a diverse, equitable, and inclusive culture. Their role is to identify opportunities to further engage our employees through training and education, encouraging candid conversations, and leading by example.
As a result of our efforts, we have created a diverse workplace environment with 76% of our employees identifying as female and 45% identifying as non-white, as of December 31, 2022. Many of our current OLAPLEX employees are former stylists whose unique perspectives and insights have helped us better understand our diverse consumer base and what matters to them. Additionally, eight of the 10 members of our Board are female, and we believe our shared commitment to diversity helps us better understand our professional consumer base and connect with the hairstylist community.
Governance
Passionate and Innovative Management
We are led by a team of skilled and knowledgable professionals, who collectively have decades of strategic and operating experience in the beauty and luxury fashion industries.
Diverse and Dedicated Board of Directors
Our diverse Board of Directors guide our company with their vast and deep experience in business areas such as legal, marketing, business development, operations, technology, finance and more.
80%
Of our Board of Directors identify as female
As of Dec. 31, 2022 • 10-K 2022